Stacks of Goblins
The Zines have arrived!

Thank you to everyone who supported the ZiMo funding for our silly little Goblin game!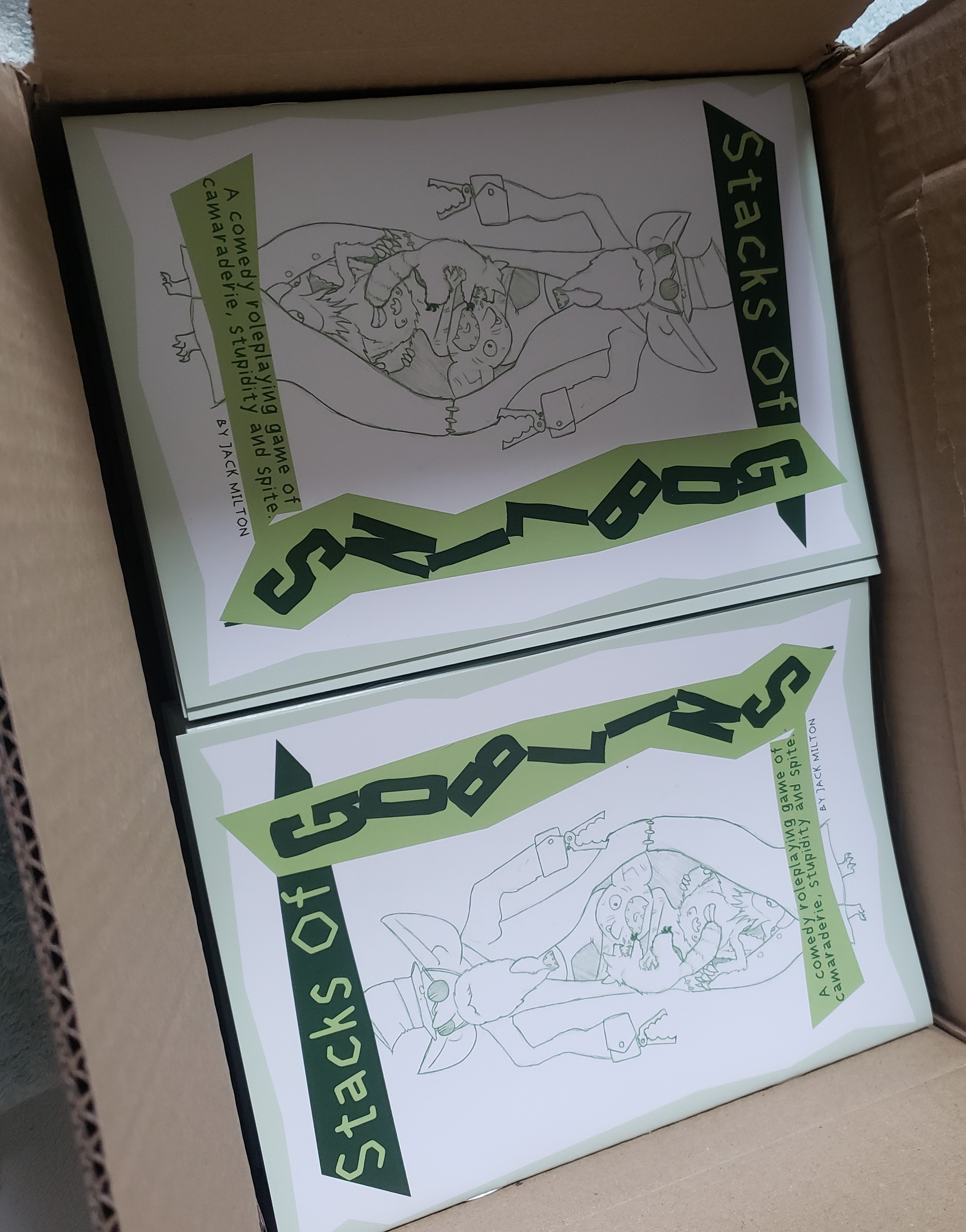 If you pre-ordered one of the printed zines we'd ask that you make sure your address is filled out in the connected question. We currently have around half of the addresses missing!

We will be sorting and sending the first round of zines out ASAP!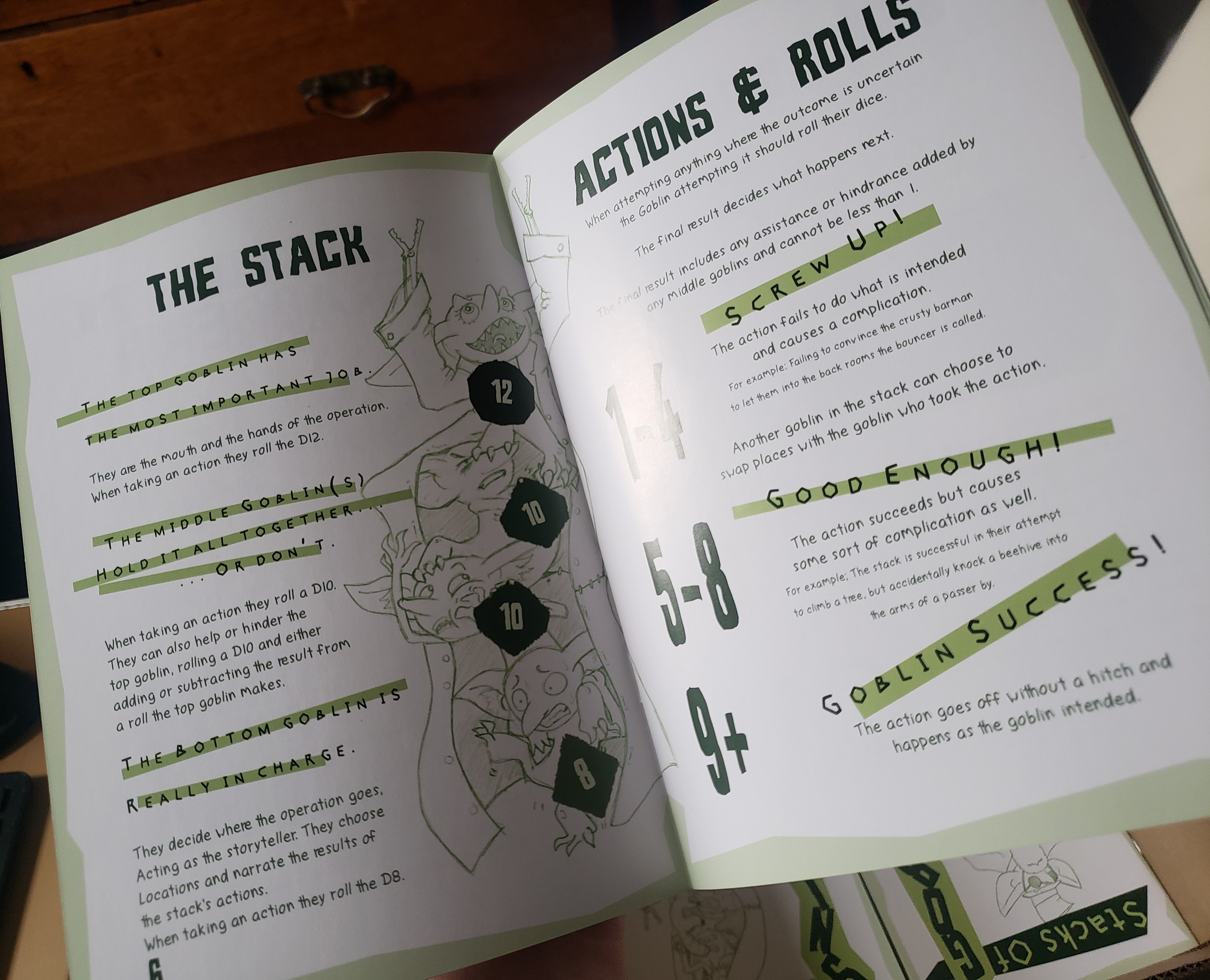 Once again, thank you so much for your support! We hope you have fun with the game!
Jack & Steph,
CobblePath Games